Bushwick Bill of Geto Boys is NOT DEAD, currently hospitalized
10:45pm (eastern) UPDATE: Bushwick Bill passed away at 9:35pm (central) in a Houston, TX hospital. He was 52-years-old.
1:15pm (eastern) - A story has been spreading online about rapper Bushwick Bill of the Geto Boys having passed away, however his publicist has reported to TMZ that this is NOT TRUE. He was recently (and still is) hospitalized and could not appear at the Saturday Night Fever concert in Dallas, TX where he was supposed to do a special performance.
The latest update from TMZ
Bill's son says his father is "fighting for his life" and needs prayers and support. He also hinted at some friction between Bill and unnamed industry people. He said, on IG, "Certain people have been so quick to write him off as dead so they can capitalize off it."
In February the rapper was diagnosed with stage 4 pancreatic cancer. He has been undergoing intensive chemo therapy but wanted to go back on tour. In fact, the group had a farewell tour planned but canceled it before it's start due to Bushwick Bill's health condition.
Group member Scarface, whom recently announced he would be running for a political position in Houston, took to instagram to post about the alleged death. The posts are still up so no word on if he's spoken to the family or not.
Sending thoughts and prayers to the rapper and his family.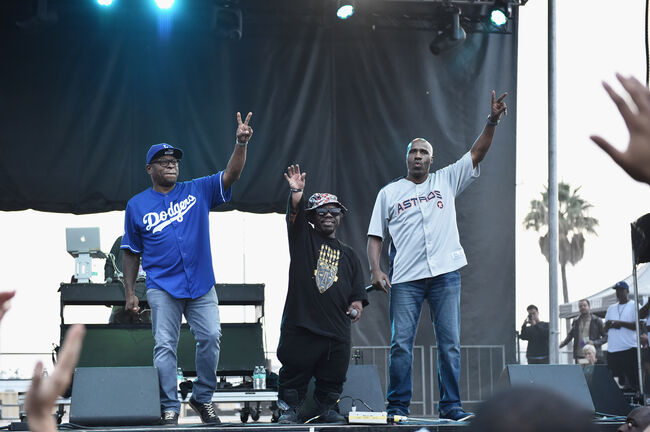 Just Jordyn
From movies to music to festivals, Just Jordyn reviews and covers all pop culture topics for her show #LetMeTellYou.